A/C Repair, Installation & Maintenance Service in Broward County – South Florida
We know how important your A/C is for you, your family and your business. Our professional technicians will get your Air Conditioning running cool and efficient.

Call us now at (561) 762-6560 for A/C in Broward County, Florida. We have technicians and appointments available right now in Broward County.
A/C Repair in Broward County
Need your A/C repaired in Broward County? We can take care of it today!
Our professional and experienced technicians will get your Air Conditioning running cool today. Call us now (561) 762-6560 to get a free estimate and book an appointment today. We will come to your home or office and diagnose the issue and get your A/C running.
A/C Installations in Broward County
Need a new Air Conditioning system installed in Broward County? We have competitive rates and prices. Call us now (561) 762-6560 to find out more and get an estimate.
We understand that replacing your A/C system can be a daunting and stressful experience. Do not worry, we will take care of it for you. Not all Air Conditioning units are made the same. We will provide the Air Conditioning unit that matches your home size and cooling needs. It is important to match the right A/C system for your home or office. MacGyver Air and Heat has competitive prices and rates to match your budget.
A/C Maintenance in Broward County
We offer A/C maintenance plans in Broward County, FL!
Prevent your A/C from needing expensive repairs in the future.
Keep your A/C running efficiently and cool to save on expensive electricity bills.
Air Quality is important for your home, family and office.
Call us now (561) 762-6560 to find out more to find out our Air Conditioning Broward County Maintenance specials.
A/C Duct Cleaning in Broward County
Make an appointment today to get your Air Conditioning ducts and vents cleaned. Keep your air quality fresh and clean. A/C air quality is important for you, your family and employees. We clean air ducts for homes and offices.
Call us now (561) 762-6560 to find out more and to make an appointment for us to clean your A/C ducts in Broward County.
Message on COVID-19
Your safety is important to us. That is why our company and technicians have enacted safety precautions when we service your Home and Business.
Steps We Take To Keep You Safe!
Technicians take daily temperature checks.
We wear masks and gloves during our visit.
Use Hand Sanitizer periodically.
Adhere to Social Distancing and CDC Guidelines.
Broward County Specials !
We are running Summer Specials, Right Now!
Repair Specials
Tune-Up & Maintenance Specials
Low Prices and Rates
On a Budget Let Us Know. We can work with you!
Call Us (561) 762-6560 to Find Out How We Can Help You.
Call Us Now For An Estimate in Broward County!
MacGyver Air and Heat offer Competitive Rates with Experienced and Friendly Technicians. Your Satisfaction is important to us. Call us now so that we can assist you.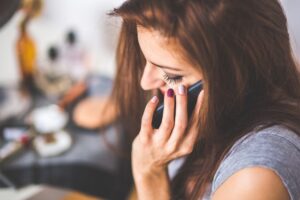 Talk to Us
Please call (561) 762-6560. We are here Monday thru Friday from 8am EST to 7pm EST and Saturday from 8pm EST to 3pm EST. Emergency Service Appointments are available 24/7.
A/C Service Appointment
Our Experienced Technicians will arrive on time. We take pride in providing you with professional service. We will repair your A/C and provide valued service.
Relax in Comfort & Peace of Mind
Your satisfaction is important to us. You will be pleased with a repaired A/C system, running efficiently and optimally. With our maintenance plans never worry about your A/C again.
Outstanding company. Arrived on time, completed work in time estimated. Technicians (Blake & Shawn) were expert and professional in every respect. Very fair pricing for scope of work performed.
Mark
Great service! Professional, timely and affordable..
Darren
I am so pleased with the service provided by Macgyver air and heat. I had 2 different air condition companies come out and give me different diagnosis and ridiculous quotes that didn't even turn out to be true. Macgyver came out in a timely fashion, very professional, gave me a reasonable quote, and actually took the time to explain the process of what needed to be done. I feel extremely comfortable recommending this company to my family and friends (I already have). Thank you so much for your service and relieving my family from this crazy Florida heat.
Dania
This company is very professional. They were on time and the price was right and they beat all other prices that was offered to me. Great company very happy customer.
Natasha